The AWC will be giving their next Scholarship Award in 2021
Due to the COVID-19 situation we are postponing the 2020 award until next year.
If you want to apply keep an eye on this page from April 2012 when more information will be posted.
AWC Scholarship Awards (1973 and 2020)
On a very warm and sunny Friday the last one of June, members from the Scholarship committee Cyntheia, Clarice and Ditte met with Kirsten Fischer Lindahl in Copenhagen. Kirsten is a US citizen and also a 1973 AWC scholarship recipient, who has reached out to us. Kirsten had looked up AWC Denmark and as she was about to visit Copenhagen she wrote us. For a long time Kirsten had wanted to repay the AWC gift that she received many years ago. Therefore Kirsten very generously donated the next AWC scholarship which is set for spring 2021. We are very grateful to Kirsten and it was lovely to meet her and hear her inspiring story.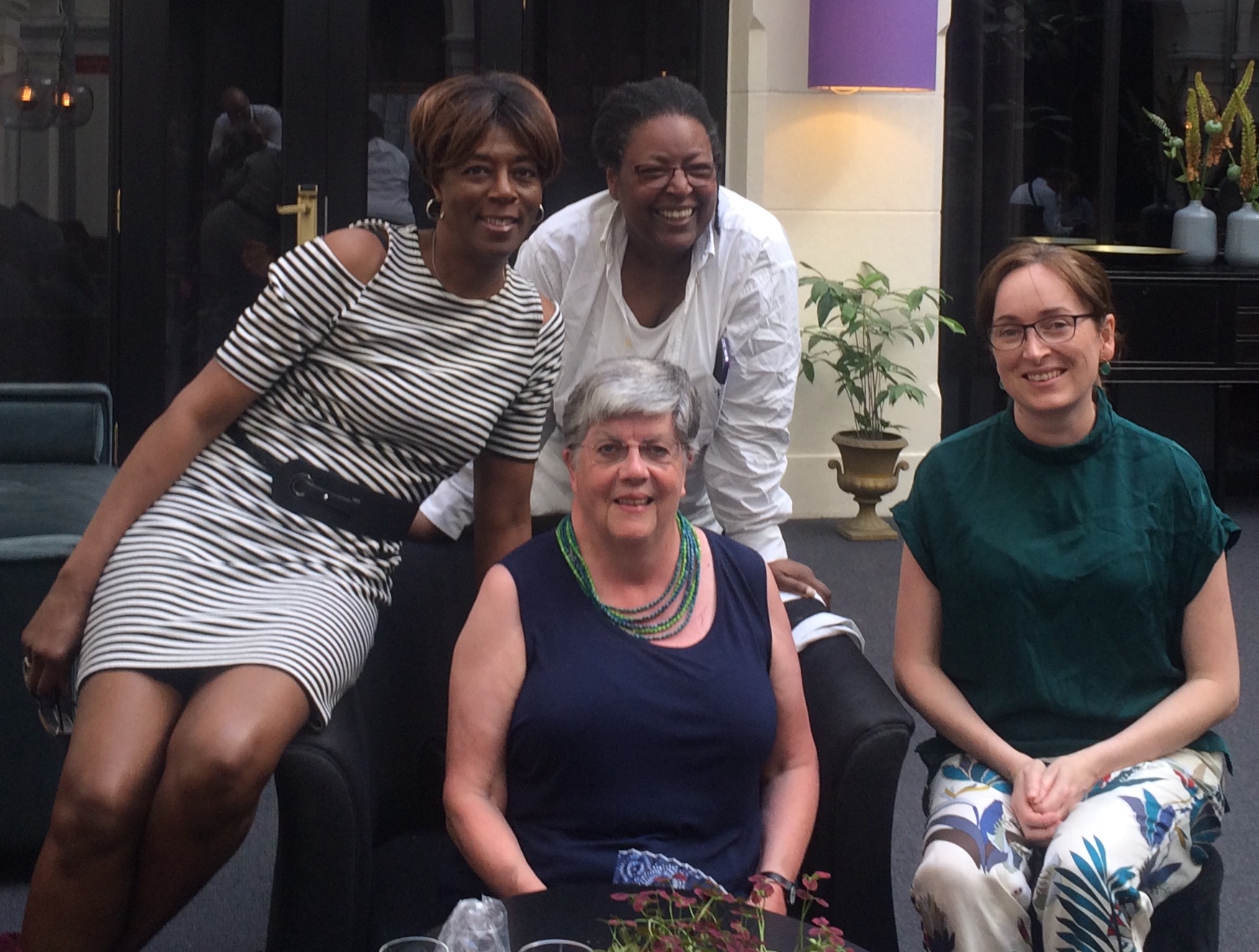 Clarice (left), Cyntheia (top), Kirsten (front) and Ditte (right)
The following is from Kirsten
"In 1973, I received a scholarship from AWC to help me on the way to graduate studies at the University of Wisconsin in Madison. I received my Ph.D. in Immunobiology in 1975, and, after postdoctoral studies at the University of Pennsylvania in Philadelphia, I returned to Europe to do research, first in Cologne, Germany, and then in Basel, Switzerland. I tried on several occasions to find a research position in Denmark, but nothing comparable to the opportunities elsewhere turned up. In 1985, I became an investigator of the Howard Hughes Medical Institute and moved to the University of Texas Southwestern Medical Center in Dallas, where I retired as full professor in 2003. I became a US citizen in 2001 (should have been sworn in on September 12!) and still live in Dallas."
Below is news of and from previous Scholarship Award winners.
AWC Scholarship Award 2017
Many thanks from the EC to the AWC Scholarship Committee of 2017: Chair, Ditte Lisberg, Michelle Pohls and Cyntheia Singleton. AWC Scholarship Award is our oldest award. As soon as WWII was over and AWC members could "legally" meet, the club decided to support Danish women who wanted to do graduate studies in USA. Although not as daunting an undertaking as it was in the 1940's, it is still a major commitment of resources. We are proud that we able to support these talented young women who are destined to be our future doctors, CEOs, and scholars, contributing to Danish society.

Sunday 23th July, Clarice, MSB, Ditte and Claude had an opportunity to meet with Stephanie (see more below) this year's scholarship recipient. Stephanie told us about her masters program and what possibilities it will give her in the future, it was a lovely afternoon. Stephanie leaves for New York in late July.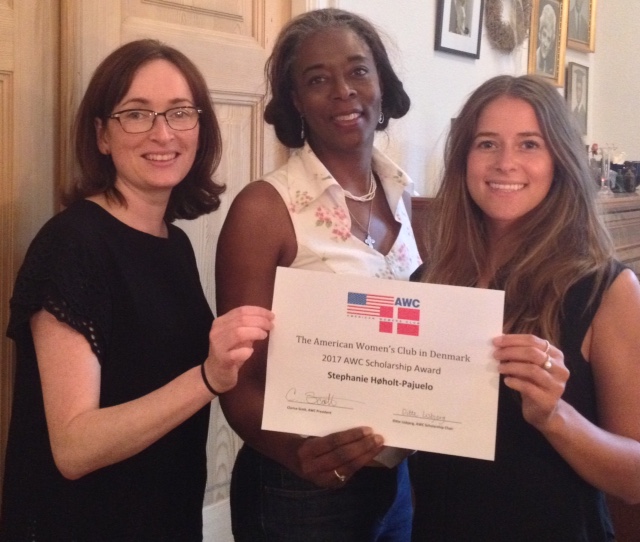 Ditte (Scholarship chair), Clarice (AWC President) and this year's scholarship recipient Stephanie
Status letter from Scholarship Award winner Stephanie
December 2017
Dear American Women's Club,
Six months ago my adventure to New York began. I have now finished my first semester at Pratt Institute, and it has been incredible. Looking back, I took a big risk both personally and economically. Luckily, I am now confident that I made the right choice.
These past couples of months have been a lot of hard work, but I have experienced a new form of teaching. During my undergraduate studies in Copenhagen, I experienced a lack of participation, preparation, and motivation from the students. At Pratt, we are only 12 students in each class, which creates a strong presence and energy.
I design products and services every day, and this is a privilege in itself, but the environment at school is also a key factor and makes it a pleasure to study here. I study in a design building together with four other design departments: industrial design, interior design, and fashion design. This creates an exciting study environment. I furthermore learn from my fellow students who also have diverse backgrounds. Some
are previous industrial designers, software developers, art directors, and journalists.
The faculty members are also a mixed group of people from a Product Designer at Google to the Vice President of AIGA New York. These people help create a more unique and exciting study environment. The teaching methods are based on topical issues that can be solved through design solutions. Design has previously been acknowledged as a discipline, that only focused on the aesthetics and the shape of the designed product, which of course is essential, but design is much more than making things look good. It can influence society more positively and prevent the world from being filled with unnecessary products. We learn to design services and products that have a long-lasting value.
During my studies at Pratt I have collaborated with A.I.R. Gallery, the first women's gallery in the country, founded in 1972, as a response to the resistance of the art world to art made by women. It is a non-profit organization supported and run by its members that support the open exchange of ideas and risk-taking by women artists to provide support and visibility. Their mission is to advance the status of women artists.
We designed an annual event series for A.I.R. Gallery that celebrates the history of feminism by commemorating some of the most notable women in the fight against sexism and ageism. The main idea behind the event series is to spark dialogue and engage an audience around shared challenges by uniting established feminist and gender minority communities to come together and celebrate a woman that has fought for women's rights.
Design plays a significant role in the innovative society. It is my ambition to change the traditional perception of design, and ensure that design is used as a strategic tool to solve complex problems and improve the quality of life for people.
I look forward to starting my second semester at Pratt in the Spring. Thank you again for your vote in confidence and for believing in me. My educational pursuits would not be possible without support like yours.
Sincerely, Stephanie
The 2017 AWC scholarship winner is Stephanie Høholt-Pajuelo
Stephanie was born and raised in Copenhagen with bilingual parents. Her Peruvian mother moved to Copenhagen 37 years ago where she met Stephanie's Danish father. Stephanie spent three years in London in connection with her parents posting where she completed middle school at an American international school,
Stephanie was drawn to the field of design and technological innovation and it led her to study at the IT University of Copenhagen, where she earned her Bachelor's degree in the Department of Digital Media and Design in 2016.
Stephanie took the course "Design Futures", which broadened her knowledge of the design discipline and gave her a further perspective on the growing role of this field. She came out of the program with a profound understanding: that design and technology is a key component in our environment. It is a transdisciplinary discipline, that has the ability to influence society in a more desirable and sustainable way. Design can act as an agent of change that can enable sustainable behaviour, for example, through renewable-energy inventions — by designing energy-efficient buildings.                   
Stephanie has now been admitted into the master's program at Pratt (Columbia University) — one of the most recognized design schools in the world. Here she will study for two years beginning fall 2017.
The AWC supports Stephanie with the 10.000 kr. Scholarship Award and we wish her the best of luck.
AWC Scholarship Award 2014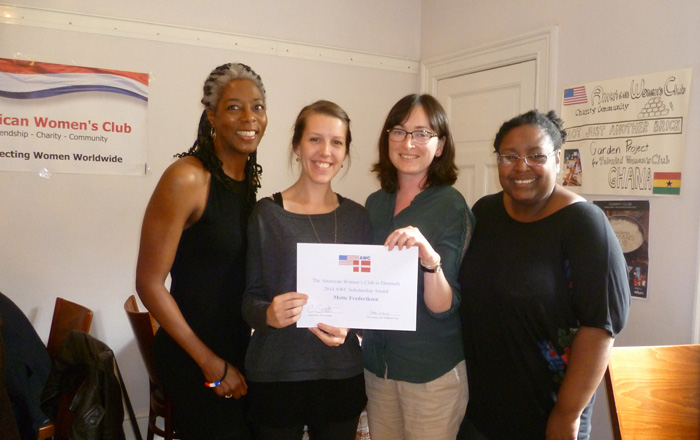 President Clarice Scott presenting Mette Frederiksen with her Scholarship Award 2014
To their right are Ditte Lisbjerg and Cyntheia Singleton from the Scholarship Committee
Letter from Mette Frederiksen on graduation from Columbia NY 2016
Dear American Women's Club in Denmark,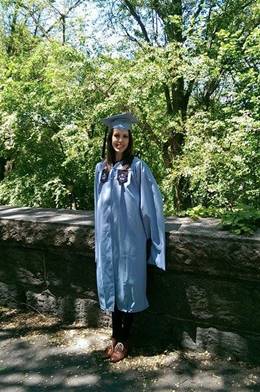 Last month I had the incredible experience of sitting in a beautiful ocean of light blue cap and gowns on a lovely summer day, while listening to the Secretary-General of the United Nations, Ban Ki-moon, speak at our commencement ceremony at Columbia. It was a wonderful experience, which finalized an amazing chapter in my life; studying at Columbia and living in New York City for almost two years.
I finished my degree at Columbia by writing a thesis throughout the fall semester, while also interning at one of the country missions to the United Nations. It was a great experience to get to participate in meetings in the UN with representatives from countries from all over the world, and gain some valuable insight to how the UN system works. I decided to stay in New York after completing my thesis to explore job opportunities over here, so right after finishing my degree I started an internship at Columbia Law School Sabin Center for Climate Change Law, where I did research for a project on implementation of climate change adaptation in federal management decision. I have just started writing for a website/knowledge platform on sustainability and human rights issues, and started working as a research assistant for a small organization called Ocean Guardian, where I will be doing research on international and U.S. policy and treaties on fisheries, ocean protection, and slave labor. This summer I will also be working for an organization that runs sustainability and environmental leadership summer programs for high school students. The program I will be teaching at is located at Dartmouth College in New Hampshire, and I am very excited to be working with a group of motivated young students, and apply some of all that theory I have been spending almost all by awaken hours on, for the past semesters at Columbia.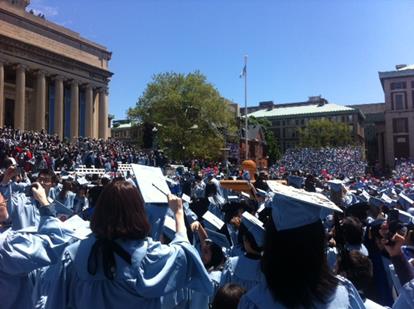 Not only have I learned a lot during my time at Columbia—at times I didn't think it would be possible for my brain to take in any more knowledge--but  especially my thesis research has also motivated me to pursue further work on the topics I've studied. Going in to the human rights program I didn't know my studies would develop into having a big focus on environmental issues, but while reading and writing about economic and social rights, international environmental policy, U.S. climate change policy, and investment treaties, among others issues, it became clear to me that working to prevent environmental pollution is where my passion lies.

I am currently looking into relocation to California in the fall, preferably San Francisco, where many environmental and social justice organizations are based, as well I will be applying to a PhD program at Berkeley Law School. I am hoping to be accepted into their program in Jurisprudence and Social Policy, with a specialization in law and environmental health, since I am very interested in continuing my research on impacts and regulation of environmental pollution. I know it will not be easy to get in to the program, but I have had a great thesis advisor who is supporting me in the application process. And, if there is anything I have learned from applying to Columbia, and making it through the entire program, it is that it is possible, if you set your mind to it and work hard.
Thanks again for believing in me! Not only has the AWC scholarship been a great financial support, but moreover, by awarding me the scholarship, you were also one of the first to tell me that you believed in me, too.
I hope you will all have a great summer.
Best regards, Mette
A Scholarship Award of 5,000 DKK was given to Anne Berg Villumsen in 2011.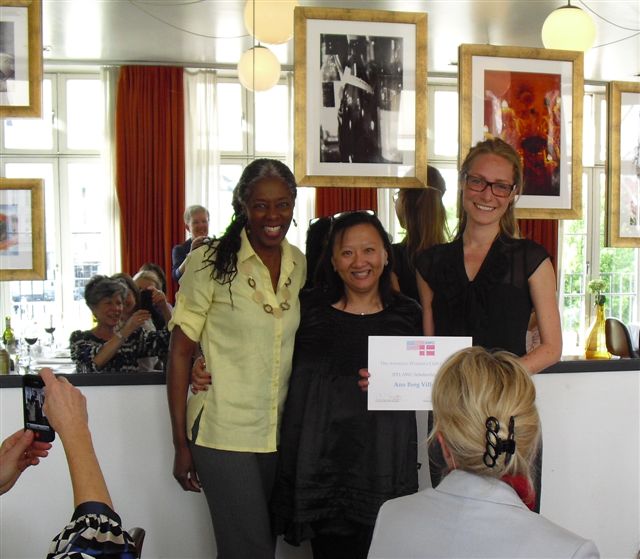 Follow-up news from Anne Berg Villumsen in May 2013
The summer of 2011 AWC generously awarded me a grant for my graduate studies in Public Health at UC Berkeley. When leaving for California that summer I had never expected that my journey would be so long and so influential – personally as well as professionally.
During my coursework at Berkeley I found great interest in family planning, reproductive rights and female empowerment. I couldn't believe my luck when an American Doctoral student invited me to join her research on birth control. In collaboration we went to North India last summer and interviewed 52 impoverished women about their reproductive choices. Hence, instead of finishing my degree in Copenhagen as originally planned, I returned to Berkeley the following fall of 2012 to write my Master's Thesis based on the Indian women's remarkable stories. This April, I finally moved back to Denmark and wrapped up my studies in Public Health Science from University of Copenhagen.
However, this isn't the end of my UC Berkeley adventure. The experiences of the Indian women, made me realize the constraints within which these women navigate their lives. In a context where women often seem to live within households with no decision making power, and where experts incentivize them to use certain kinds of birth control, "contraceptive choice" seems a hollow concept. As such, I don't think women "need" birth control per se; rather they need the power to decide what to do with their own bodies. With this newfound understanding my Californian research partner and I are returning to India this May to continue our work.
Thank you for having supported the beginning of such amazing journey. It ain't over yet!
Truly,
Anne B. Villumsen
Photos that Anne has kindly supplied taken in India during her stay of work there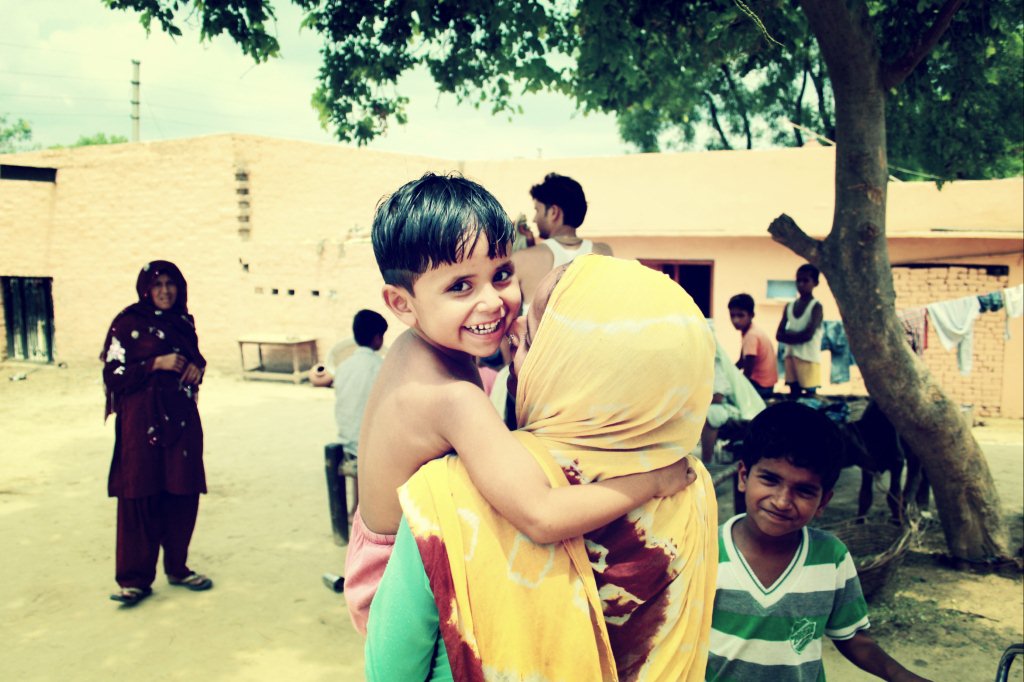 Field Interview: In Uttar Pradesh, India, during one of the home visits to conduct interviews with married women about contraceptive use and access to family planning.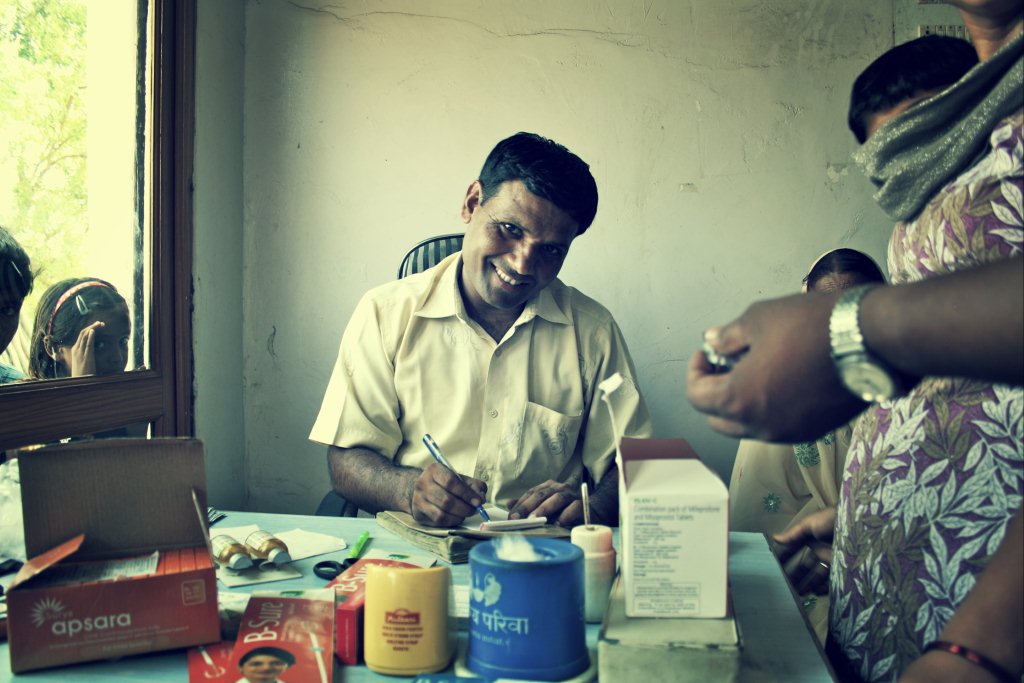 Health Provider: In Uttar Pradesh, India, at a local tele-medicine health center operated by a married couple from the community supported by web-camera consultations with doctors in Delhi – a strategy to reach the remote areas with quality reproductive health care.